Customer Portal
Get support and access the resources you need to get the most out of our LIMS.
Row number in Multi-Sample Login report
Issue: Is it possible to show row numbers in the Multi-Sample Login post-login report?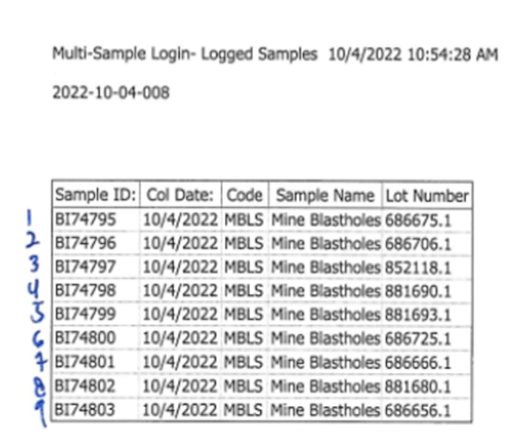 Solution: No, this is not possible. The INI code section for MultiSampleLogin is only configured for five fields.