Laboratory Data Management Software
The Labworks Difference
LABWORKS is the most robust, flexible, and accessible LIMS data management software for your laboratory.
Your laboratory data is critical to your success. At Labworks, we have pioneered accurate and efficient lab data management since 1985. Today, our Laboratory Information Management Systems are your lab's most robust yet simple-to-use data management solutions. Learn why we're the leader in LIMS software through a free, no-obligation demo. 
What is Lab Data Management?
No matter what the function of your lab may be, data plays a central role in carrying out your daily lab operations. Lab data management is the process of collecting, organizing, and analyzing data acquired through laboratory research, experimentation, or analysis. Depending on your lab's primary purpose and industry, as well as its size and complexity, this data will look different. However, lab data management is necessary for every classification of the lab, including:
Process laboratories

Manufacturing laboratories

Research and development laboratories

Environmental laboratories

Biosafety laboratories

Clinical and medical laboratories

National laboratories

Diagnostic laboratories
Common Issues with Data Management in Laboratories
Advances in laboratory science and technology offer exciting opportunities for research or analysis but also come with a challenge; the more data you collect — and the more complex it becomes — the more difficult it becomes to control. Here are a few of the most common data-related issues laboratory supervisors face in today's modern lab environments:
Increased data volume
Daily data generation is increasing exponentially as laboratories use the latest technologies to improve productivity. Because of the higher influx of data, labs need capable digital solutions to aggregate, organize, and securely maintain data. Because of this increased quantity of data, reliable data management is necessary.
Lack of preparation
Lab supervisors often react to data management problems after they have occurred rather than taking a proactive approach to prevent them from happening. This approach comes with significant risks for not only a loss of time and effort but also in revenue and reputation. 
In your lab processes, each piece of data is critical. Preventive data measures should be in place before a project or task begins to prevent the loss of data and valuable time.
Inadequate processes
Your lab must guarantee the consistency and accuracy of your data. If inaccuracies or unreliable findings occur, poor data management processes or systems are likely to blame. 
Rules and order are paramount to a lab facility. You must establish transparent and replicable procedures and standardized measures to prevent false or disorganized data. These will help your team have more precise expectations and support a higher quality of data.
Heightened data security precautions
More than ever, data security cannot be overlooked. Digital data storage is at risk for breaches, leaks, or malicious attacks; your lab must ensure your data is safe, secure, and confidential.
How To Streamline and Improve Lab Data Management
Left to manual processes, these data issues in your modern laboratory can rapidly become overwhelming and time-consuming. When this happens, a lab's efficiency slows and ability to meet demands on schedule. Luckily, LIMS technology is designed to streamline your laboratory environments and address the most common data issues impacting every type of laboratory.
LIMS, or Laboratory Information Management Systems, is a digital solution designed to improve how you manage your laboratory's data. At Labworks, our LIMS software aids laboratory teams in a variety of critical processes, including:
Analysis Management

Project Management

Sample and Task Scheduling

Sample Workflow Design and Automation, including:

Sample Scheduling and Creation

Sample Collection 

Sample Receipt

Sample Preparation and Analysis

Sample Validation

Invoicing

Certificate of Analysis generation

Reporting
Label Printing and Barcoding

Quality Assurance and Quality Control (QA/QC)

Lab Sample Reagent and Standard tracking

Inventory  Management

Instrument Management

Personnel Management

Document Management

Electronic Lab Notebook/Integrated Bench Sheets
Compliance Management

Audit Trail and eSignatures

Analytics

Operational Dashboards

Automatic Reporting (simple to very complex)

Ad Hoc Query and Data Export Tools

Statistical Control Charting

Trend Analysis
Through automation and integrations with your existing lab technologies, Labworks' LIMS software expedites the time-consuming and detailed work necessary for your lab operations. While critical for accurate laboratory analysis, experimentation, or research, this work significantly reduces your team's productivity. LIMS and its suite of automations allow your skilled team members to focus on high-level tasks that make the most of their skill set. A few critical automations included in Labworks' LIMS software include:
Sample/analysis creation and scheduling

Sample collection (mobile app)

Sample log-in and preparation

Results entry and instrument integration

Quality assurance/quality control

Violation alerts and automation workflows

Validation and approvals

Automated reporting

Full audit trail and eSignatures

Certification and regulatory compliance tools
In other words, Labworks' LIMS records information essential to your lab work, including:
Who recorded a data point, and when

From whom  or what the data was taken 

Which researchers are working on the project or a particular item

The current and next stages of the workflow

Storage information for samples or instruments

Relevant dates and alerts for the next phase of a workflow

Automatic assignments to team members and instruments

Listing of required instruments for a particular stage

Applicable compliance standards

Real-time staff alerts

Efficiency reports
Together, these automations can save thousands of hours and dollars while improving your data's quality by eliminating human error. This improved data's immediate and long-term benefits are discussed in more detail below.
Discover Labworks
Labworks has successfully implemented our custom LIMS lab data management software in over 500 labs worldwide. Our labs range from a few users in a single lab to hundreds of users in multi-site laboratory operations. To learn more about Labworks and our commitment to product innovation, visit our About page.
Immediate and Long-term Benefits of Accurate Lab Data Management in Your Laboratory
Accurate lab data is paramount to the integrity of your work and the success of your laboratory operations. Creating an accurate and scalable lab data management process for your facility can be the most important investment you make in your laboratory's immediate and long-term future. It will increase revenue and save costs, improve your lab's culture, increase employee satisfaction, and create the most efficient laboratory environment for long-term sustainable growth. Data Management like LIMS software can help you save time by reducing human errors and improving the level of data accessible to lab managers and supervisors. The system also gives automatic notifications when problems or discrepancies occur, allowing your team to correct the issue as it happens, providing invaluable cost savings in the long run.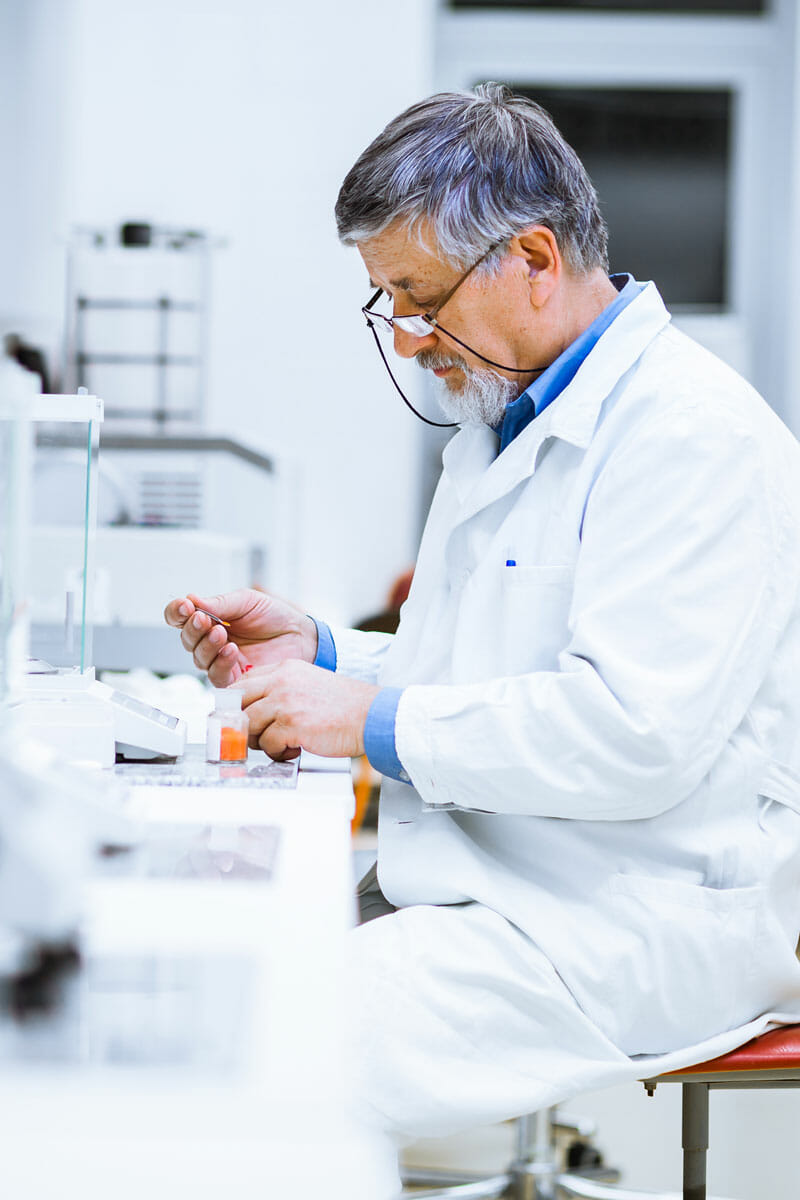 A LIMS software solution is the most straightforward and comprehensive answer to the problem of data management. By implementing a LIMS solution in your laboratory, you can experience the short and long-term benefits of accurate lab data management. Here are a few of the benefits you can expect to experience after successful implementation:
Immediate Benefits of Laboratory Data Management
Time-Savings
Managing your lab data through a LIMS solution eliminates many exacting and time-consuming tasks critical for your lab By automating many steps required to catalog, collect, or review lab data, your team can focus on the skilled work that adds enormous value to your experimentation, research, or analysis.
Improvement in Employee Morale
This time-saving and expedited data management doesn't just offer positive returns in your numbers, but also in your lab's culture. Your laboratory team will experience less stress and more challenging and rewarding tasks that make use of their unique expertise. This can offer invaluable benefits for the productivity and overall satisfaction of your team.
Increased Productivity and Capacity
By automating any of the steps listed above (such as sample collection, violation alerts, validation, and quality control), you free up significant time to devote to additional projects to begin growing your laboratory's operations or expanding your capacity.
Protected Data
Important data requires safe-keeping for the success of your laboratory experimentation, analysis, or research. Laboratory data management software automatically offers data back-ups to remote servers or the cloud.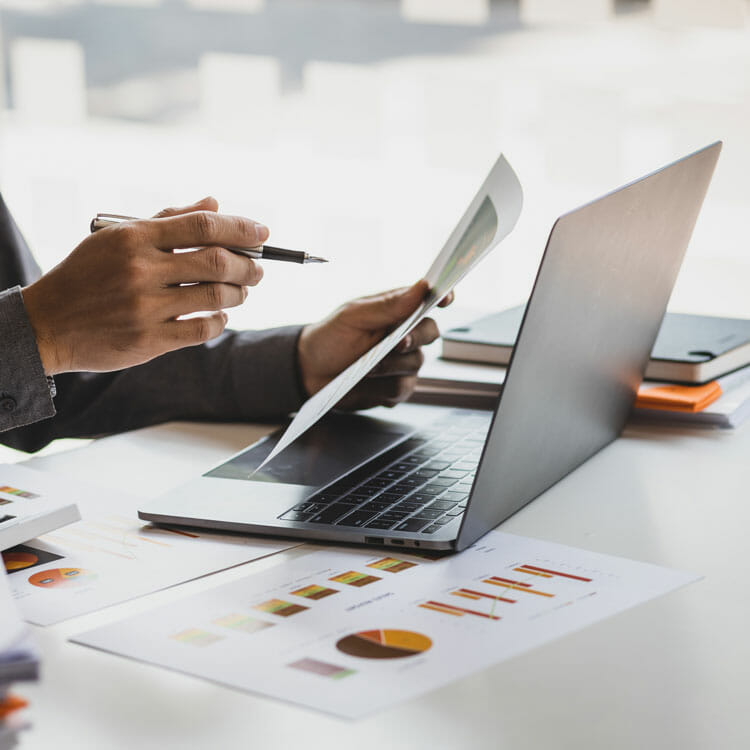 Long-Term Benefits of Data Management
Positive Reputation Among Customers

: In your lab, data accuracy is essential for delivering a valuable product or service. Through integrations with your existing laboratory software or equipment, the Labworks LIMS provides incredibly accurate data collection, scheduling, quality assurance, and more. Increased accuracy leads to improved reputation among customers or partners.

Significant ROI:

Labs that implement the Labworks LIMS software often realize ROI within the first year (when migrating from a paper environment) and experience the full value of the data management software in just 1-3 years. For many laboratories, data management software modifies many daily tasks which leads to transformative shifts in the overall management and operations of the lab.
Benefits of Labworks' Lab Data Management Software
Labworks supports 20 data-centric lab functions, from sample management to test result entry. Our wide range of capabilities means Labworks can readily adapt to your lab's unique needs. In fact, this ability to adapt is at the center of our three key benefits:
LIMS That is Configurable
Easily implemented and aligned to your lab and business processes. As data management vendors, we can customize your LIMS software to reflect your lab's brand, as well as include the key features you need (or eliminate those that you don't).
Powerful
We offer a full-featured enterprise LIMS for any type and size lab built on modern technologies. Our LIMS integrates seamlessly with most  existing laboratory equipment  available  today. It also works hand in hand with existing operating or data storage software you may already have in place.
Flexible
Accessible via web or mobile, Labworks' LIMS can be hosted in the cloud or through traditional in-house or third-party hosting. Whether you need automated functions that you can set and forget, or if you're looking for a completely self-serve option, our powerful software can do it all. 
How is a LIMS different than an SDMS?
When searching for data management software for laboratories, you may find results for both LIMS and SDMS tools. What are the differences, and which is right for you? That requires you to understand a bit more about the different ways they support laboratory processes. 
To help you learn the key differences between these two, we've included their most notable features and benefits below:
LIMS
LIMS software manages complicated laboratory processes while aiding your lab's compliance with regulatory standards. It can also facilitate collaboration inside your facility or among labs across the globe. 
Complete Lifecycle and Logistics Management
Record-Keeping and Analysis
Quality and Safety Controls
Compliance & Regulatory Standards
Interoperability
Technological Integrations
SDMS
An SDMS software solution is solely focused on consolidating and managing documents, charts, tables, or other sources of data. With an SDMS, you can manage a variety of data from various sources. When compiled, this software supports faster, simpler access through a searchable database.  
Consolidated Data
Searchable Database
Automated Filing
Compliance Standards
Collaborative Environment
While both SDMS and LIMS serve critical functions in a lab, for many robust laboratories, a LIMS software solution is a superior choice; it often accomplishes what an SDMS software solution would, while going above and beyond to also offer comprehensive workflow management, greater flexibility and customization for data management, and more. 
See How Labworks Streamlines Lab Data Management
For a proven solution for laboratory data management, turn to Labworks — a leader in LIMS software solutions for over 35 years. Labworks is a data management vendor that understands your complex data problems; we've spent years designing and developing the ideal solution that our team (including experienced laboratory professionals) believes in. 
Thanks to our extensive experience in lab science and management, we made sure LIMS can be customized to meet the specific needs of your lab. However, every client, no matter the type of lab they run, benefits from the many incorporated industry and lab best practices we built into the framework of every Labworks LIMS software application. This means you'll experience immediate improvement in your lab operations. 
To see for yourself how Labworks can exponentially improve your lab's efficiency, contact us below to schedule a free LIMS demo with a member of our team.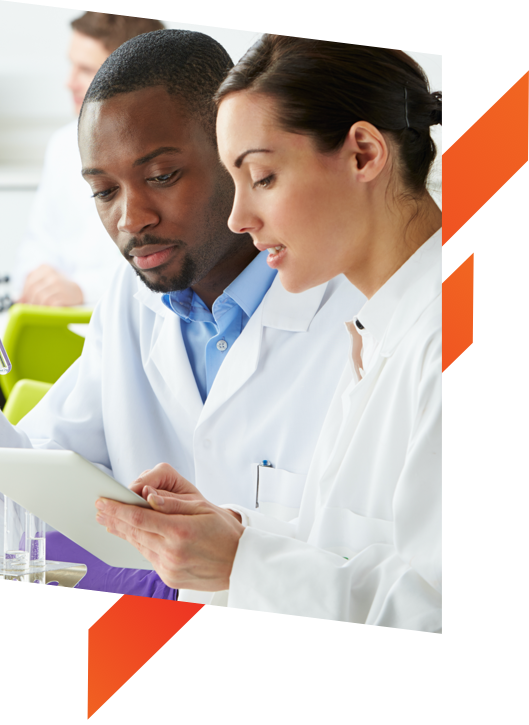 A Holistic Approach
We proudly provide you with more than just software.
The right product.
While LABWORKS is easily configured to your specific needs, LABWORKS has also incorporated into its DNA many industry and lab best practices which will immediately improve your lab operations.
The right team.
Our industry-leading team of experts will work closely with you and your team to ensure LABWORKS is configured to meet your immediate and long-term needs.
The right approach and focus.
Product innovation and customer satisfaction are the foundation of our LABWORKS culture and drives our motto of "Do what it takes" to ensure customer success.