Lims Software Solutions
The Labworks Difference
LABWORKS is the most robust, flexible, easy-to-use and easy-to-implement LIMS software available.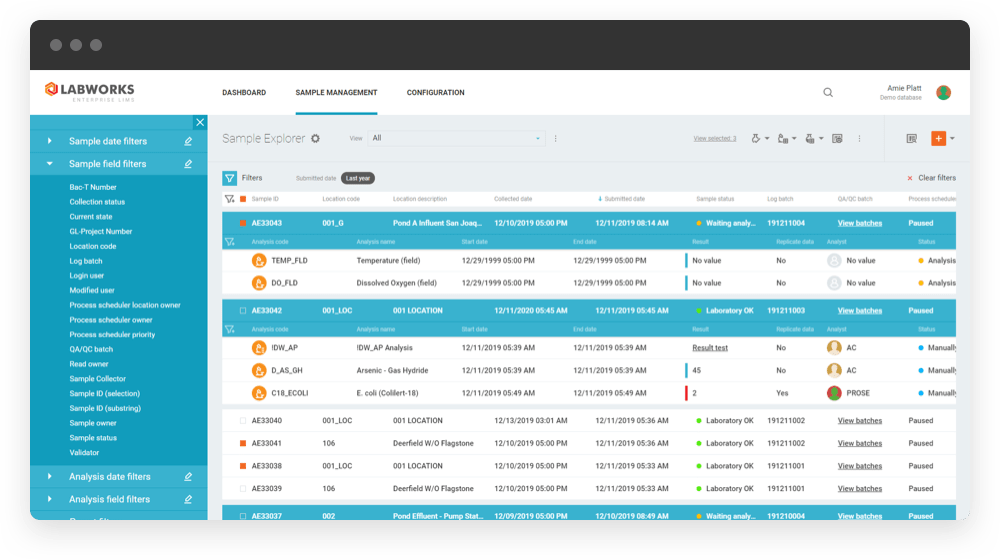 Configurable
Easily implemented and aligned to your lab and business processes without customizations.
Powerful
Full-featured enterprise LIMS for any type and size of lab built on modern technologies.
Flexible
Web, mobile, or client. Cloud, hosted or on-premise. Automated, self-serve, or integrated.
Full-featured LIMS Software
Manage and automate the entire sample life cycle.
LABWORKS, a LIMS software provider, powers all the functionality and tools needed to manage and automate the full sample/analysis processes from end to end. This includes, but is not limited to:
Sample/analysis creation and scheduling
Sample collection (mobile app)
Sample log-in and preparation
Results entry and instrument integration
Quality assurance/quality control
Violation alerts and automation workflows
Validation and approvals
Automated reporting
Full audit trail and eSignatures
Certification and regulatory compliance tools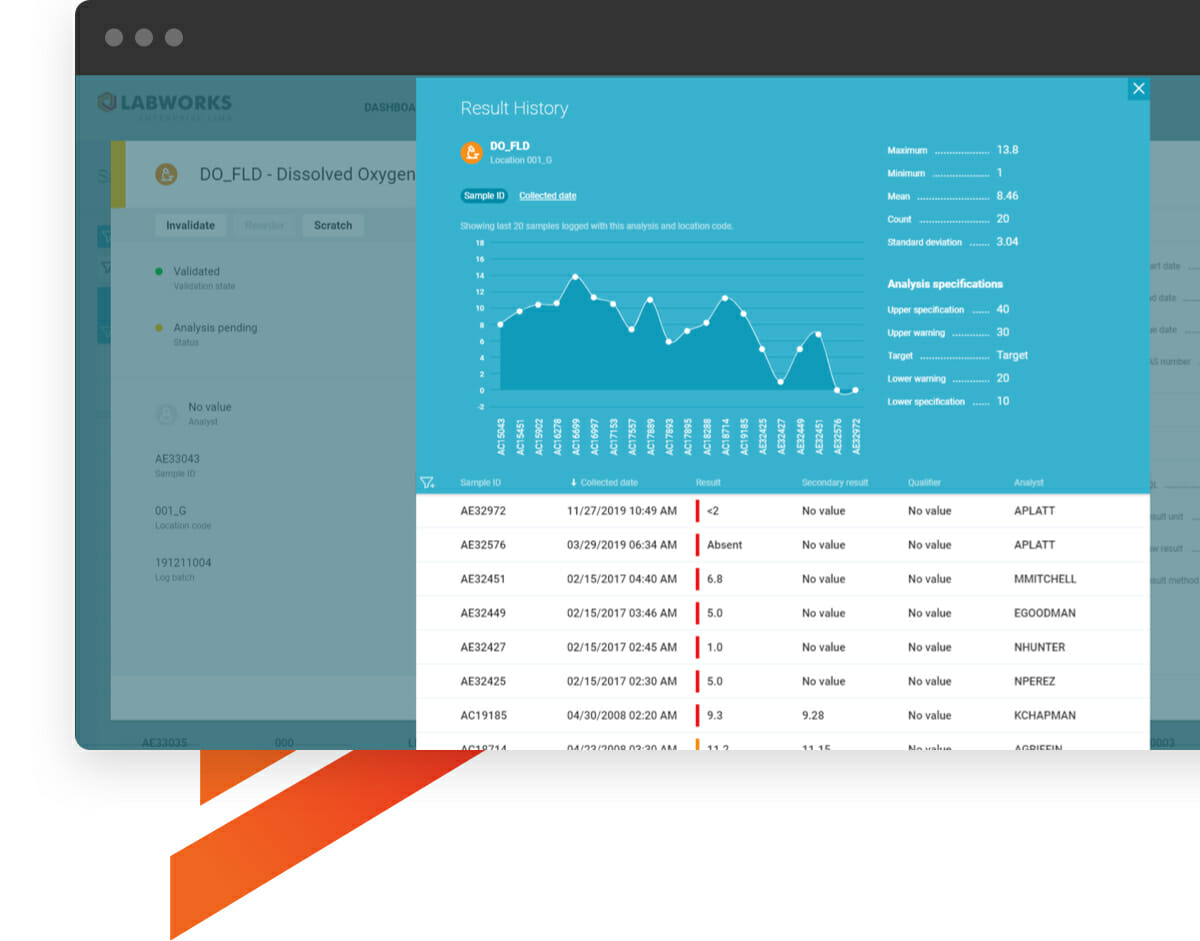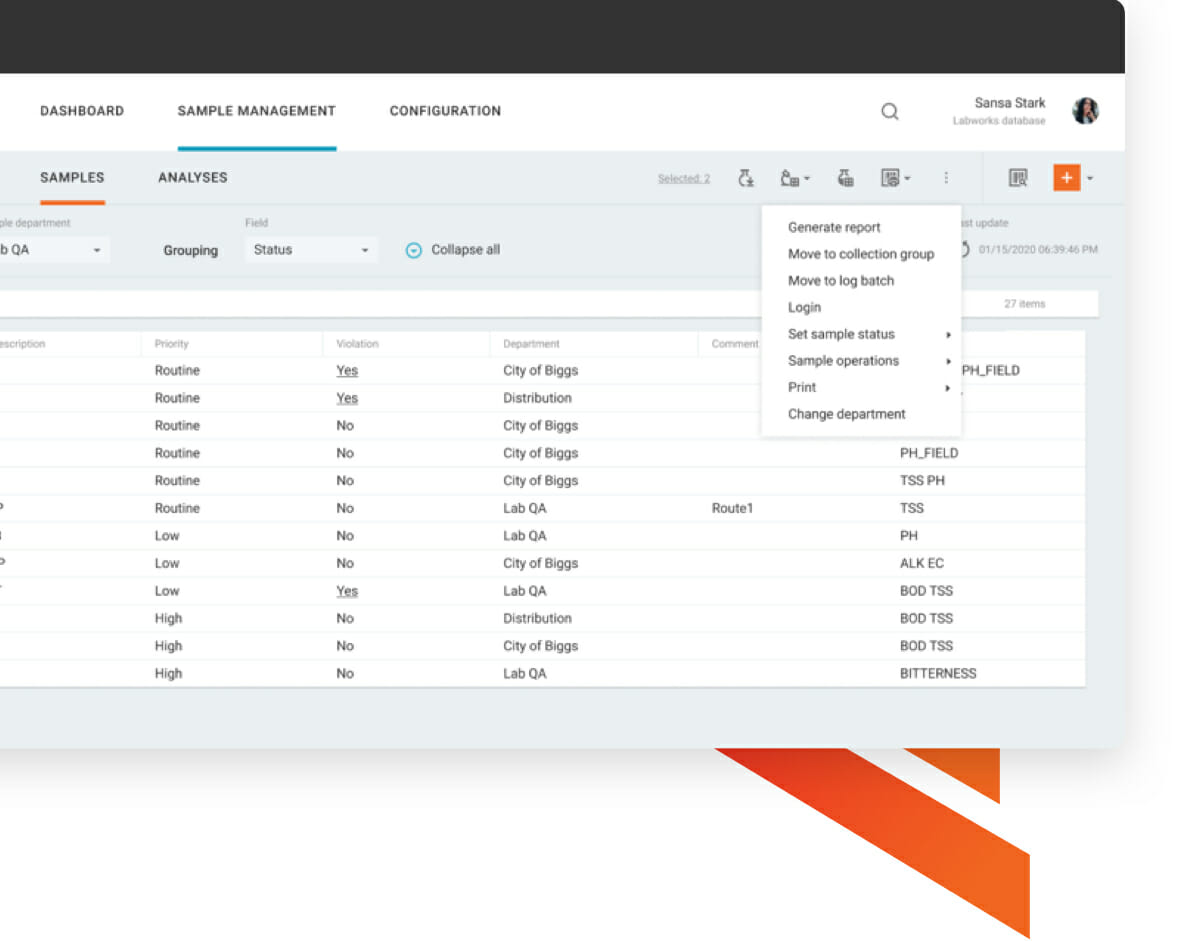 Lab Management Software
Easy access to crucial lab functions
LABWORKS helps to manage all critical aspects of your lab, including but not limited to:
Sample/analysis life-cycle management
Work queue management
Project management
Customer management
Inventory management
Personnel training and certification
Lab Analytics
Provide automatic access to information.
LABWORKS is all about data security, accuracy, and ease of access. Our numerous reporting and analytical tools will meet any data need and are focused on transforming data into information to help you make the right decisions and increase efficiency:
Operational dashboards
Automated reporting and distribution
Build-your-own reporting tools
Statistical quality control charting
Graphical trend viewer
Ad hoc analytical tools
State and federal reports
Excel importing and exporting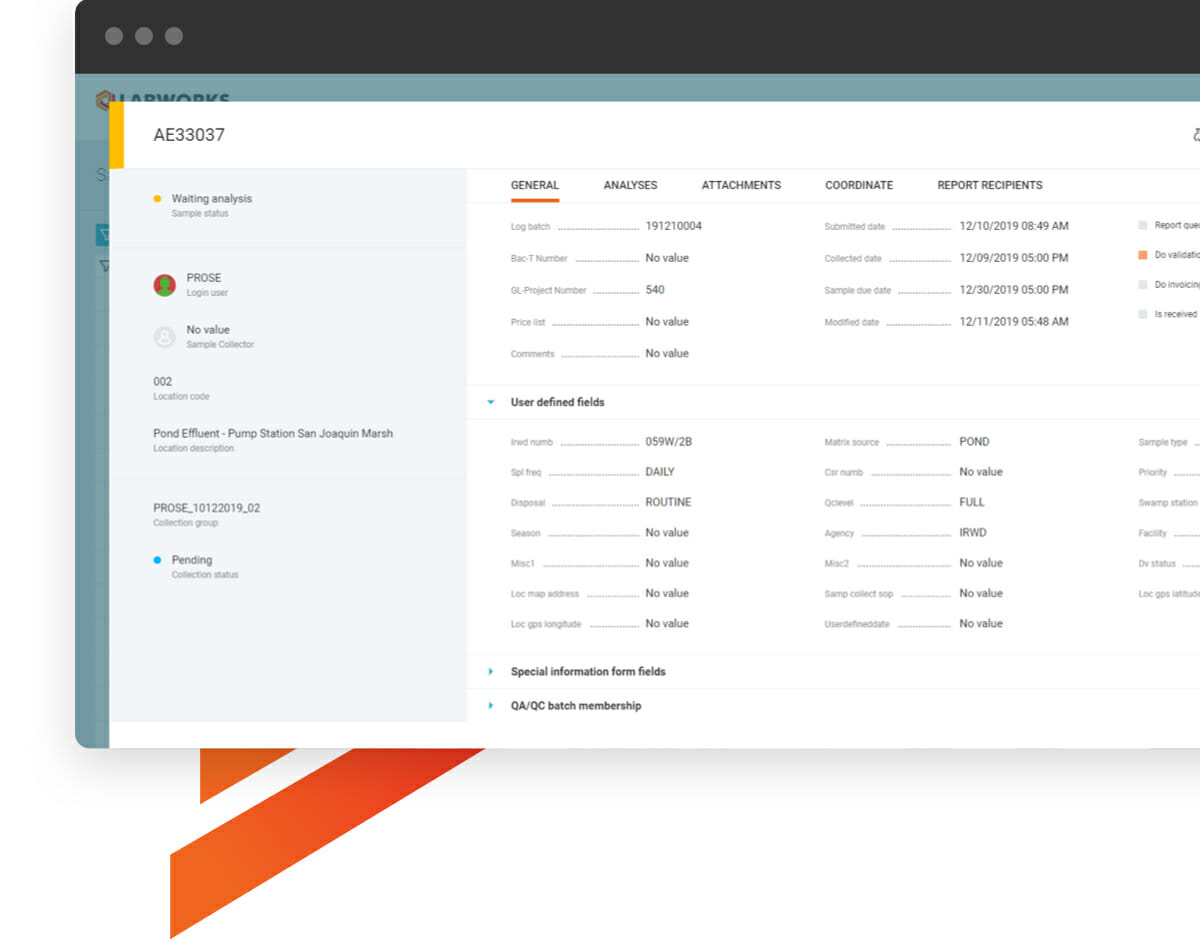 A Holistic Approach To LIMS Software
We proudly provide you with more than just software.
The right product.
While LABWORKS is easily configured to your specific needs, LABWORKS has also incorporated many industry and lab best practices into its DNA that will immediately improve your lab operations.
The right team.
Our industry-leading team of experts will work closely with you and your team to ensure LABWORKS is configured to meet your immediate and long-term needs.
The right approach and focus.
Product innovation and customer satisfaction are the foundation of our LABWORKS culture and drive our motto of "Do what it takes" to ensure customer success.